Questpro Consultants Ranked Top 10 in Business Insurance's Annual Best Places to Work in Insurance
Award Recognizes Outstanding Employers in the Insurance Industry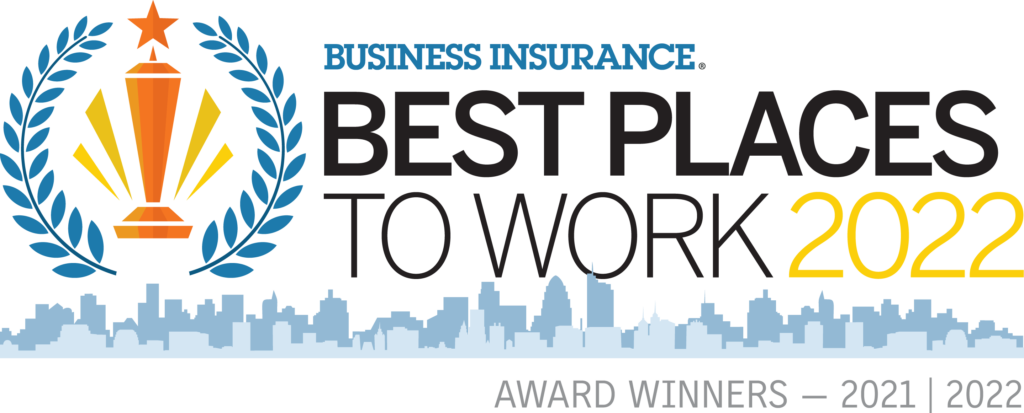 Dallas, TX (Nov. 3, 2022) –– Questpro Consultants announced today it has been ranked number 8 out of 100 companies as part of the annual Best Places to Work in Insurance program, which recognizes employers for their outstanding performance in establishing workplaces where employees can thrive, enjoy their work, and help their companies grow.
A leading staffing and recruiting firm specific to the insurance and risk management industry, Questpro Consultants works with companies across the country to match specialized talent with a specific hiring need.
"I'm incredibly proud of our team," said Questpro CEO, Kevin Burch. "Everything that is Questpro starts with our team and company culture. The commitment we make to build meaningful relationships with our clients is the same commitment we've made to our own employees. We foster a collaborative environment, empower our employees to improve their individual practices and we celebrate every success, including this award."
Best Places to Work in Insurance is an annual sponsored content feature presented by the Custom Publishing unit of Business Insurance and Best Companies Group that lists the agents, brokers, insurance companies and other providers with the highest levels of employee engagement and satisfaction. Harrisburg, Pa.-based Best Companies Group identifies the leading employers in the insurance industry by conducting a free two-part assessment of each company. The first part is a questionnaire completed by the employer about company policies, practices and demographics. The second part is a confidential employee survey on engagement and satisfaction.
The program divides employers into the categories of small, 25-249 employees; medium, 250-999 employees; and large, 1,000 or more employees. This year's report features 100 companies of various sizes, from 25 employees to more than 4,000.
Questpro Consultants is a sought-after, full-service, national staffing and recruiting firm exclusive to the insurance and risk management industries. Experts in property and casualty, life and health insurance as well as managed care/cost containment, Questpro serves leading insurance and risk management organizations with direct hire, temporary/contract, grad staffing and executive consulting services. Since 1996, Questpro's foundation has been built upon its employees' industry knowledge and recruiting expertise, exemplary customer service, and state-of-the-art technology. For more information visit questpro.com.
Business Insurance is the authoritative news and information source for executives concerned about risk and the impact on their business. With information for risk managers, insurers, brokers and other providers of insurance products and services, Business Insurance delivers in-depth analysis on new and emerging risks, case studies of successful programs, market intelligence on trends, and guidance on how to capitalize on opportunities and overcome challenges. In addition to a monthly print magazine, Business Insurance provides essential news via its website, BusinessInsurance.com; daily and weekly e-newsletters; and breaking news via email news alerts. To subscribe, please contact Business Insurance at info@businessinsurance.com.
Best Companies Group works with partners to establish "Best Places to Work," "Best Companies," and "Best Employers" programs on a national, state-wide and regional basis. Through its thorough workplace assessment using employer questionnaires and employee
satisfaction surveys, Best Companies Group identifies and recognizes companies that have been successful in creating and maintaining workplace excellence.
Media Contact:
Charlene DeMers
cdemers@questpro.com
(813) 200-6501
Facebook: www.facebook.com/Questpro
Twitter: www.twitter.com/questpro_
LinkedIn: www.linkedin.com/company/questpro-consultants